I believe some form of this article will be in the Travel section of the Sunday New York Times. Luva owns
Southern Swank
, one of the stores in the
Father and Sons Antiques
collective on N. Hargett Street in Raleigh. That's Luu in the fourth photo of the New York Times listing (the last link).
I don't know what photographic genius at the Times decided on a side view that obscures one of North Carolina's most striking faces. Customers of Tate Street Coffee on (duh) Tate Street may recognize Luva as The Blood-Splattered Barista, one of my mock exploitation movie coffee posters on permanent display there (admittedly, my poster doesn't do justice to her 1960s European film goddess features, either -- I make her look like a combination of Liz Hurley and Penelope Cruz, but she's actually more beautiful than that).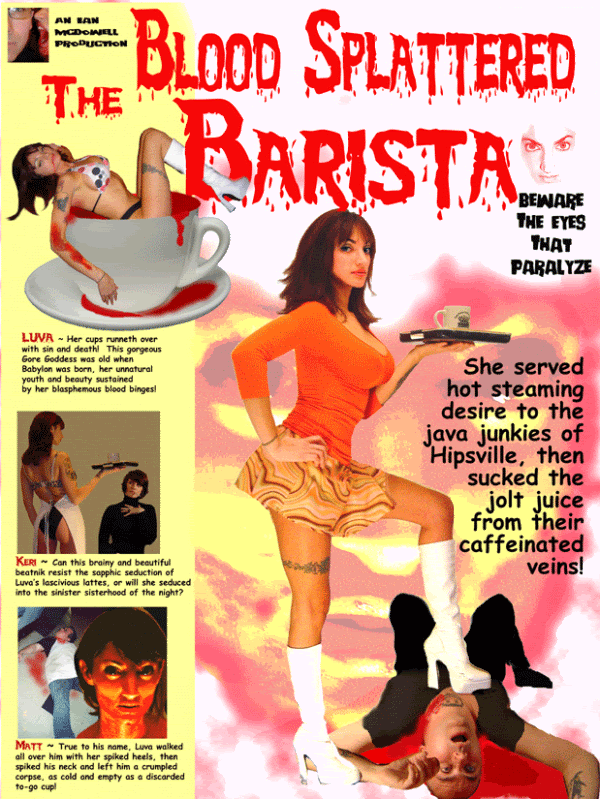 Here's the "36 Hours in the Research Triangle"
slide show
that accompanies the main piece at the Times online.